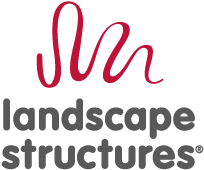 Our Sports & Fitness Equipment provides fitness components that are designed for outdoor parks and playgrounds where people of almost any ability can challenge their physical fitness and work toward improving their health from head to toe. With our unique structures we make it easy to add fitness to outdoor play.
HEALTHBEAT® OUTDOOR FITNESS SYSTEM
Health and wellness, family fun and a sense of community come together with this comprehensive system. Count on a balanced workout for everyone ages 13+ regardless of fitness level.
Health benefits of the HealthBeat® system:
Cardiovascular fitness and health
Muscle strength and endurance
Core strength
Balance and flexibility
Psychological and social well-being
Reduced risk of osteoporosis
Improved quality of life
We offer a variety of equipment for the whole body. Assisted Row/Push up, Pull-up/Dip, Chest/Back Press, Ab Crunch/Leg Lift, Plyometrics, Elliptical, Cardio Stepper, Squat Press, Balance Steps , Tai Chi Wheels, Mobility, Parallel Bars, Hand Cycler.
FITCORE™ OUTDOOR FITNESS EQUIPMENT
FitCore™ Outdoor Fitness Equipment provides a super workout on the playground or at the park. Created to be a great fitness circuit made from the most rugged materials!
For over 60 years L.A. Steelcraft has been a major manufacturer of high quality equipment for sports, playgrounds, schools, including equipment for physical fitness, sports installations, portable field bleachers, bike racks, flagpoles, and site amenities.