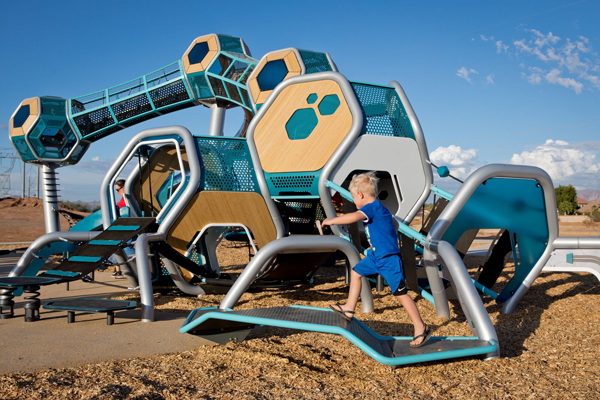 Hedra™ provides a world where the next move is always the right one. A world where kids can safely navigate via their own intuition and curiosity. Where experiences and activities can't be counted, only created. Hedra offers the permission kids need to invent and reinvent routes, games, imaginary environments, and personal bests. It is one world with endless outcomes. A world where the answer is always YES, and…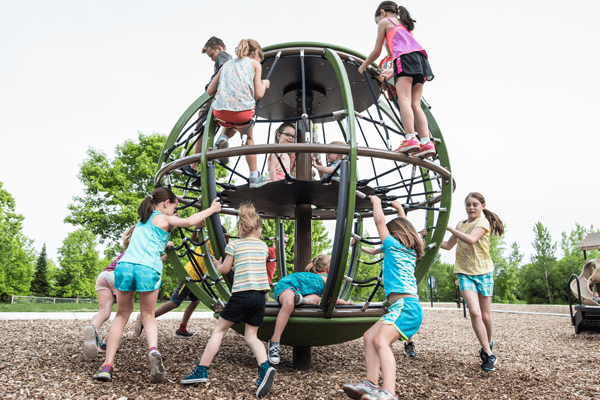 The Global Motion™ rotating climber packs in plenty of fun such as climbing, spinning and running while creating a unique gathering and socializing place for kids of all abilities.
Rhapsody™ Outdoor Musical Instruments is a new, creative musical offering from Landscape Structures. The collection of chimes, metallophones, and drums encourage musicians young and old to discover music in an outdoor setting. These instruments are built for extreme temperatures and rigorous play.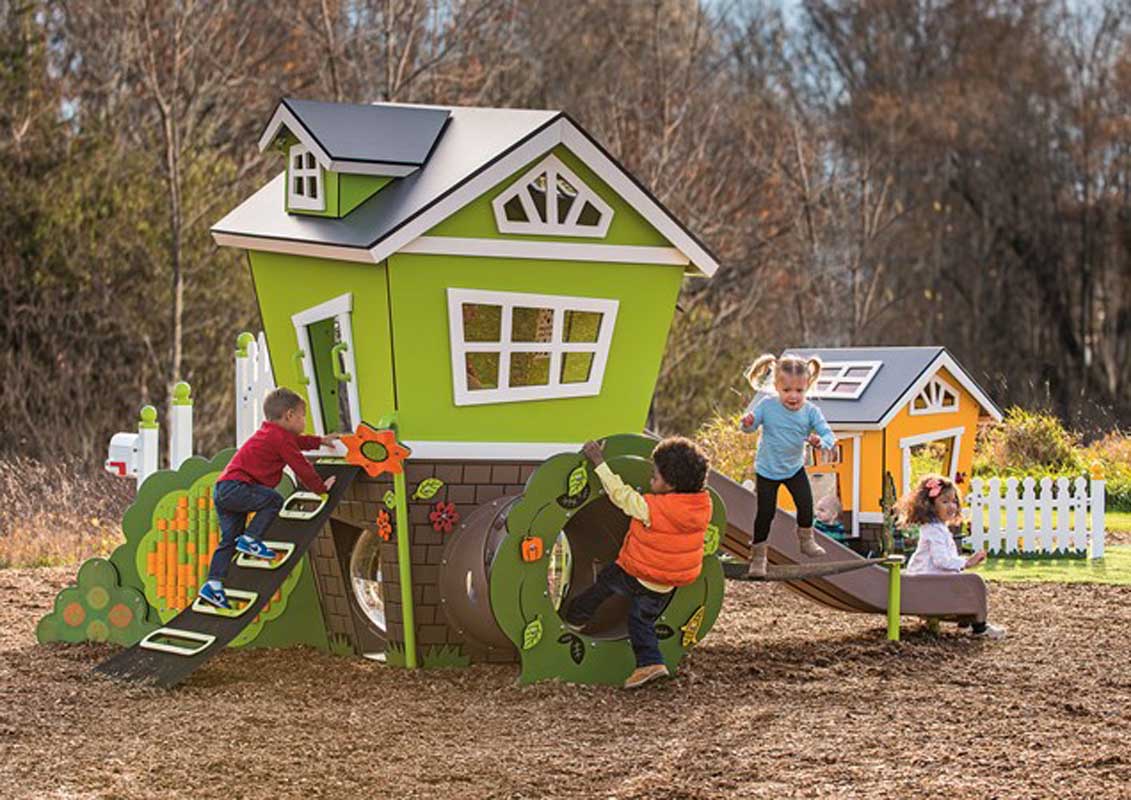 This fun, quirky playhouse is designed for youngsters who are ready to explore. With 20 developmentally appropriate activities and to levels of play, this structure offers 2-5 year olds a chance to climb, slide, play, imagine and learn. We've done all the design work to create a special play experience for this age group. All you have to do is pick a color.
ARE YOU READY FOR AN ADVENTURE?